Hawak-Kamay: Key Findings of a Research on Reproductive Health Practices of the Youth in Poor Communities in Pasay City
---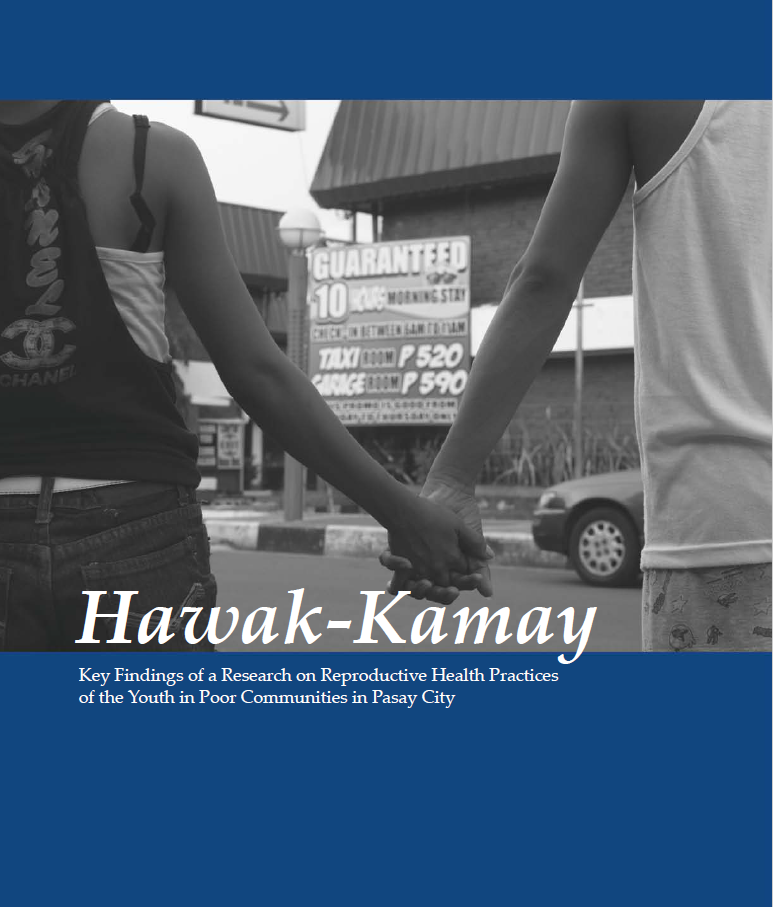 The Community and Family Services International (CFSI) has been engaged in protecting and promoting the rights of children and youth in poor communities in Pasay City by working with them to: (a) access opportunities to learn through formal education, vocational courses
or other alternative means; (b) do productive activities such as community theatre, sports, recreational and tutorial activities; (c) develop a stronger child protection environment through training of parents, families and government bodies such as the Barangay Council for the Protection of Children or BCPC; and (d) psychosocial counseling and referral in cases of child and/or youth abuse.

In the course of CFSI's work with children and youth, anecdotes about teenage pregnancy, sexually transmitted disease, abortion and prostitution among the youth came to CFSI's attention. CFSI saw first hand how these situations exacerbate poverty, increase school dropouts, and lead to domestic violence and violation of child rights. For example, there are at least 150 legal cases pending in local courts today. The known figure does not even include the greater number of cases that do not find its way into the formal justice system. Also, according to UNICEF (2009), dropping out of school is a factor that is likely to increase the risks of HIV infection. Parents, barangay leaders and the Pasay City Network for the Protection of Children (PCNPC) also share these views. However, there is limited empirical data to ascertain the extent of these issues, as well as to determine the effectiveness of responses both from government, private sector and civil society. To understand the issues better, CFSI, in partnership with PCPD, the City Health Office, and the local governments of Barangays 13, 88, 89 and 91 of Pasay City carried out a participatory research that involved the youth in these poor communities and the key actors from government and private sector who provide reproductive health services in the area.

The partners and participants of this research will use the findings to inform current and new interventions and/or influence changes in attitudes and behavior toward reproductive health practices. It is also envisaged that relevant others will also use the findings of this research to advance a more progressive reproductive health policy and practice.